Joyous, generous, and earnestly bent on telling jokes for which she inevitably forgot the punch line, Laura Murphy was a founding member of ATC's women's competitive team in the late 1970's. A strong, talented runner, she represented the team locally, regionally and in national competitions. She also served on the ATC Board of Directors as the Women's Team Coordinator. Struck by ALS (Lou Gehrig's disease) six years ago, Laura never caved in to the relentlessly debilitating disease; as late as last January she continued to write a wise and thoughtful monthly column for the Wingfoot. Her columns won her a gold medal from the Georgia Magazine Association; her memory remains just as golden for all who knew her.
left to right: Connie Stephens, Colleen Joiner, Unknown, Laura Murphy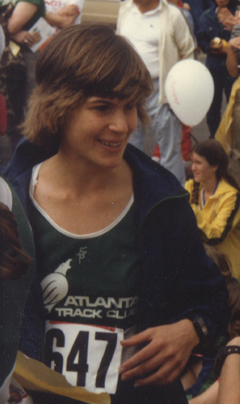 Laura Murphy – 1980 or 1981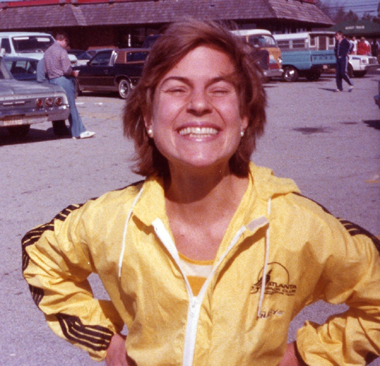 Laura Murphy – 1981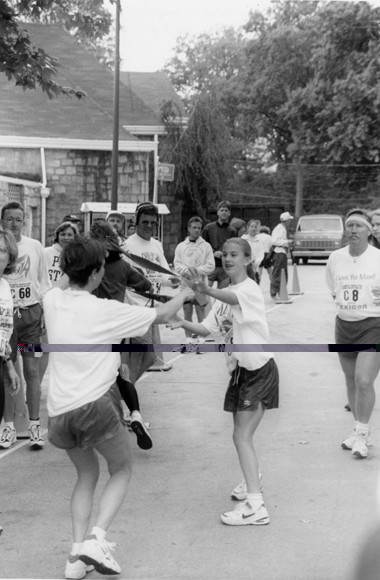 Laura shown passing the Ekiden sash to her daughter in 1996. This is the same year she was diagnosed with ALS. This photo appeared on the cover of the Wingfoot issue covering that event.